Fornudden MANSION
The food
CHRISTOFFER ROSÉN – HEAD CHEF OF FORNUDDEN MANSION
Christoffer is one of Sweden's top chefs, with a ninth-place ranking in the "Chef of the Year" competition. On his resume, he has previously served as a head chef at some of the world's best resorts and hotels, including Görvelns Slott, Hufvudsta gård, Grand Hotel, At Six, and several similar establishments in Italy. Christoffer has received training at the Internationally Culinary Institute in Piemonte, Italy, which is one of the world's premier culinary schools.
A PART OF THE EXPERIENCE
We have extensive experience in hospitality, restaurants, corporate events, and conferences. We know how to create something unique that will make your event unforgettable.
We serve one to three-course lunches, and our dinners can be either three courses or, as an alternative, our six-course tasting menu, depending on your preferences and what suits your event best. For those who want breakfast, a delightful breakfast buffet is set up in our kitchen or in the morning sun in the garden. Naturally, we can accommodate any allergies within your group. Our menus are tailored to the seasonal ingredients, and our sommelier selects the best-matching wines.
During the summer, our chefs grill outdoors and prepare the food in our outdoor kitchen, which is then served in the garden. You can also choose to have a cooking activity and cook together, guided by Christopher.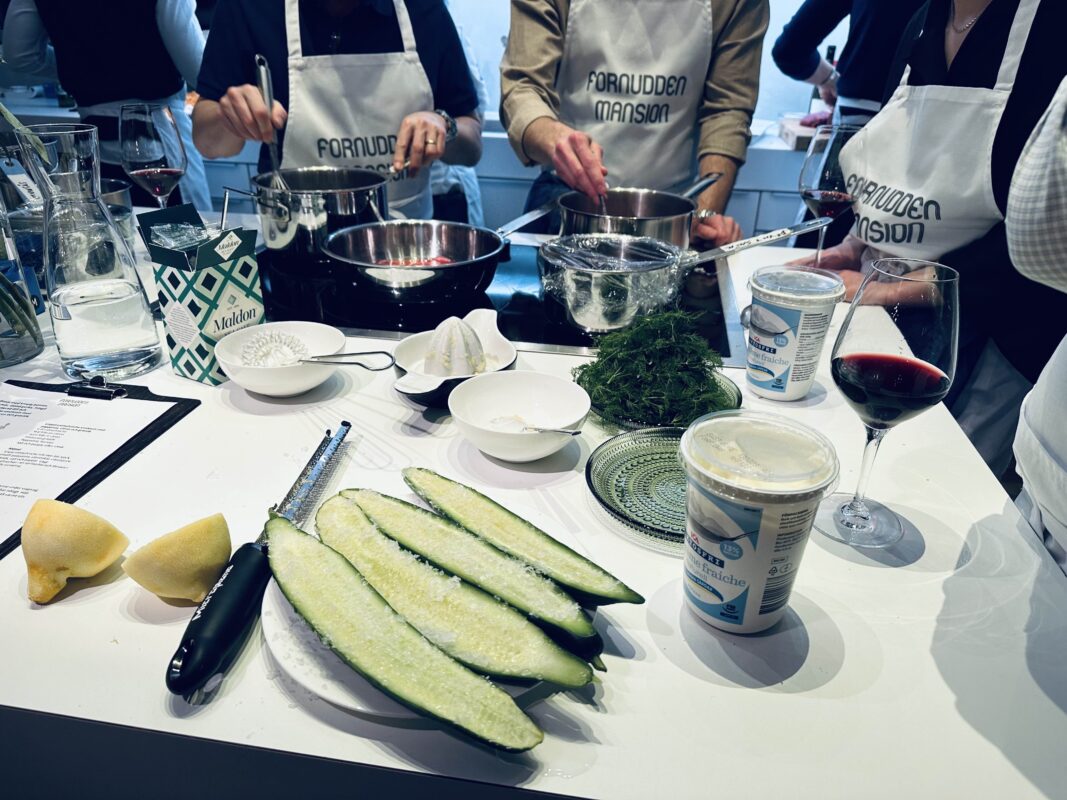 Cooking together is one of the best team activities you can do. Divide yourselves into teams and create a high-class three- or four-course dinner together while enjoying a relaxed atmosphere. Afterwards, savor the meal with one of our customized wine and beverage packages.